Do It Yourself: Complete a Simple Energy Audit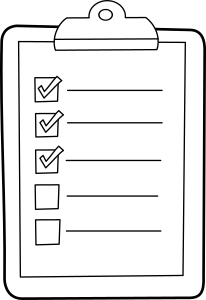 The International Organization of Standardization released a new set of standards this summer as a follow-up up on their original ISO 50001: Energy Management Systems.  ISO 50002 provides a framework to follow while performing an Energy Audit at your facility.  Designed to assist any business, big or small, an energy audit will help you to "identify and prioritize opportunities to improve energy performance, reduce energy waste, and obtain related environmental benefits" as described by Kit Oung who led the project to develop the standard.
What will an Energy Audit do for you?
I found an Energy Savings Toolbox on the Natural Resources Canada website which states that an "[energy] audit is designed to determine where, when, why and how energy is being used."  The fact of the matter is, that for most businesses, energy consumption is not well understood and poorly managed. This is the reason that US Environmental Protection Agency states that "up to 25% of energy is wasted in industrial facilities while 30% is wasted in commercial facilities."  So to answer my question, an energy audit will help you identify ways that you can save money.
[hero_unit background_color="#a8a8a8″ rounded_corners="true" padding="normal"][button label="Complete our online Energy Management Assessment to rank the current state of your energy performance" icon="none" entypo_icon="none" url="http://brucepowerdirect.com/energy-management-assessment/" size="large" window="true" block="true" hover_background_color="#606060″][/hero_unit]
DON'T call an auditor; there are lots of things you can do to get started before you get out your cheque book.  You'll be the auditor for now – get ready to pat yourself on the back because you will find savings for your company.  These are the steps that NRCAN suggests you use to perform a macro level audit of your Energy with my simplified commentary:
Condition Survey – What does the current state of your facility look like?
Establish the Audit Mandate – What do you plan to accomplish with your energy audit?
Establish the Audit Scope – What are you going to audit to accomplish your mandate?
Analyse Energy Consumption & Costs – How much energy have you used in the past and how does that affect your bottom line?
Comparative Analysis – How does your usage compare to other internal and/or external benchmarks?
Profile Energy Use Patterns – What do your daily, weekly, & seasonal patterns look like and how does that affect your overall costs?
Inventory Energy Use – What equipment is using energy and how much are they using?
Identifying Energy Management Opportunities – What opportunities have you found that will make you more energy efficient?
Assess the Costs/Benefits – How much will the opportunities cost? What will they return? What other benefits will come from the improvement?
Report for Action – What is your plan to implement and improve?  I suggest starting with the no-cost or low-cost opportunities that will yield positive results to build momentum
[hero_unit rounded_corners="true" padding="normal"]
Check out more of my blogs:
For help with steps 4, 5 & 6 in your Energy Audit send me a note or give me a call:
or
416-867-2927 x4401
[/hero_unit]